This post came from my older blog and will be adjusted to meet newer standards
Siting in a tiny glider cabin, you are pulled onto 500 miters height in around 20 seconds. When you are released, you start gliding and head to the thermals. Once you are over it, you make a tight turn and see how the ground becomes further. This lifts prolong your flight.
Searching the web I found glider bases and flight videos from wonderfully beautiful places. That is why I decided to learn how to fly independently and later try these flights in various locations.
About Gliders (sailplanes)
In general, I like the technology that doesn't disturb nature and doesn't make much of a noise. You feel much closer to the environment, when moving silently. Air balloons, bicycles, boards, modern trains and now gliders. For me using a glider looks like the most organic way to fly.
Gliders have long wings, landing gear and usually no motor (some models have motor for staying in air longer or for lifting). A glider can be lifted with a help of winch or with a help of other airplane. It is pulled up until required attitude is reached, than released.
Flying
When up in the air you start looking for sources of lift, normally for thermals.
Because thermals have form of column, when it is reached, the pilot has to take a very tight turn to get the most of it. Since I was having the flight in spring, there were not so many of those. So overall my flight lasted for around 25-30 minutes, when in summer time it can be around an hour.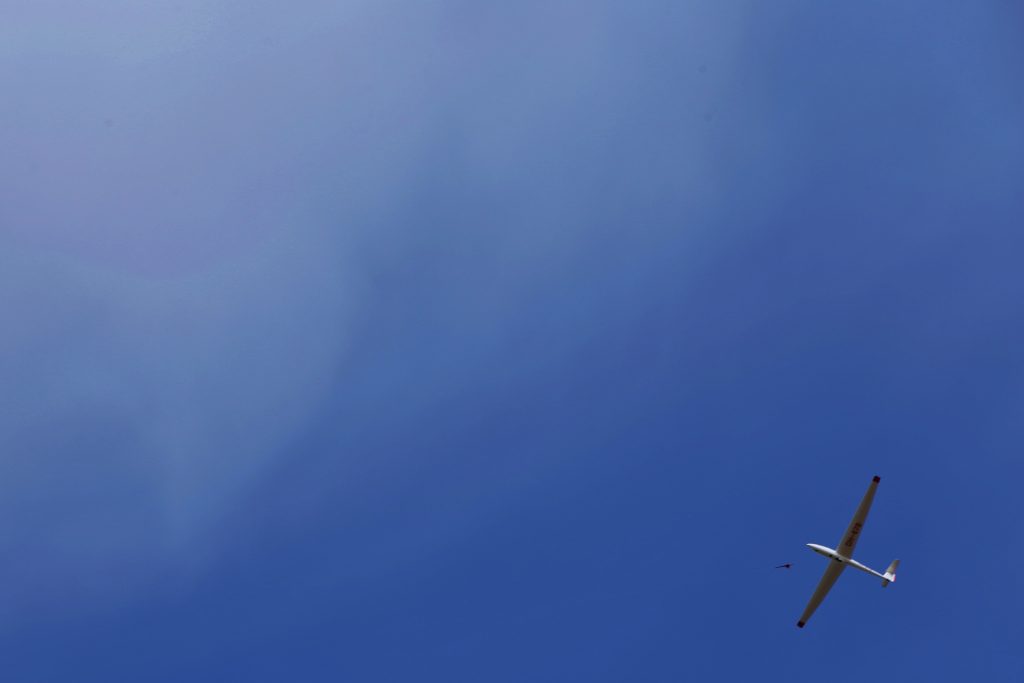 About Hyvinkää flying club.
I took glider introduction course and flight in a flying club located in Hyvinkää (Hyvinkään Ilmailukerho). The club has 6 single-person gliders, two two-seaters and winch launching machine.
Web:
http://www.hyik.fi/english/