This post came from my older blog and will be adjusted to meet newer standards
Oulu is my second (and last) stop before Norway. Located on the western shore, the city has amazing sunsets in summer. With central area laying on few islands, it has nice shore side cafeterias. From one of those I am writing this post.
City is an important hub for business and tourism. There is a large amount of flights between Oulu and Helsinki and the city has many connections to Lapland. Overall, I think the city definitely worth making a stop.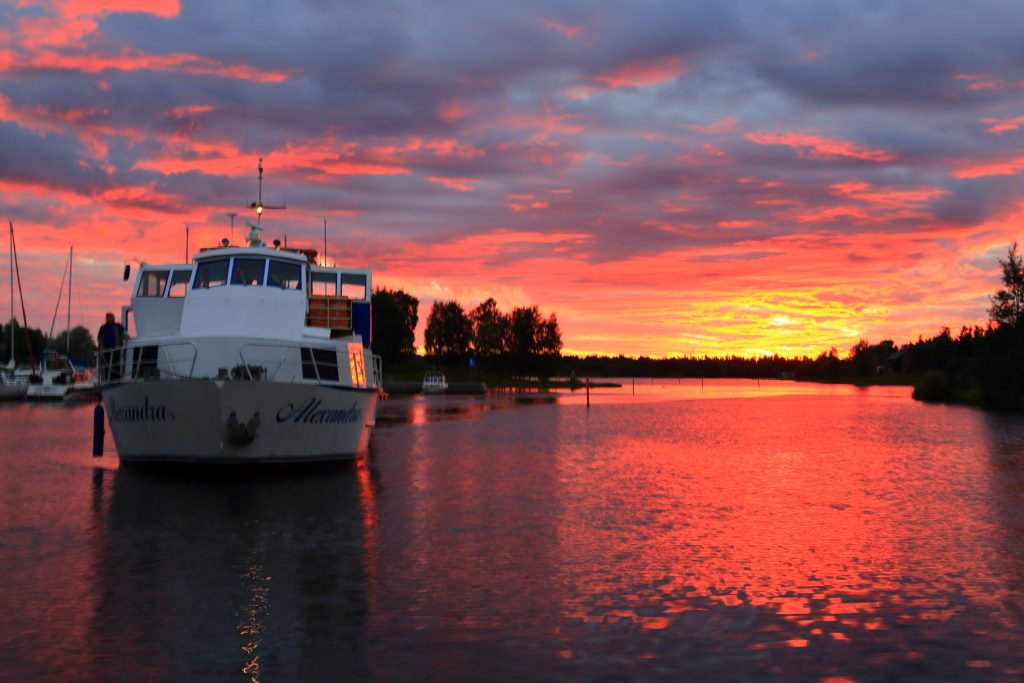 About Oulu.
Oulu is relatively large city with industrial past, nowadays, it is related high-tech. If I have to describe it in one word, I would say: convenience. I did not notice anything extraordinary interesting in Oulu, but at the same time, everything you need is available in a relatively small area.
Past and present, few facts
Founded in 1605, the city was a large trade hub, known for tar, timber and fish export. In old times city also had few shipyards, that were producing ships for sale.
Later on, it became a huge industrial center, but, most of industries are closed nowadays. While getting around the city you would notice some abandoned or rebuilt red-bricked factory buildings.
Today Oulu is a high tech facility. I have been working in Finland for 3.5 years, and many times had to make short visits there for business purposes. They call the city "the living lab". Many companies have subsidiaries and research facilities there.
Impressions
There is a little bit of everything in Oulu concentrated in one small area. Parks with shore side barbecue spots, nice sand beach, few areas with old wooden houses and the biggest market square in the whole Finland. The city center is located on multiple small islands and which are connected with long bridges, and every island seem to have its own small thing to explore.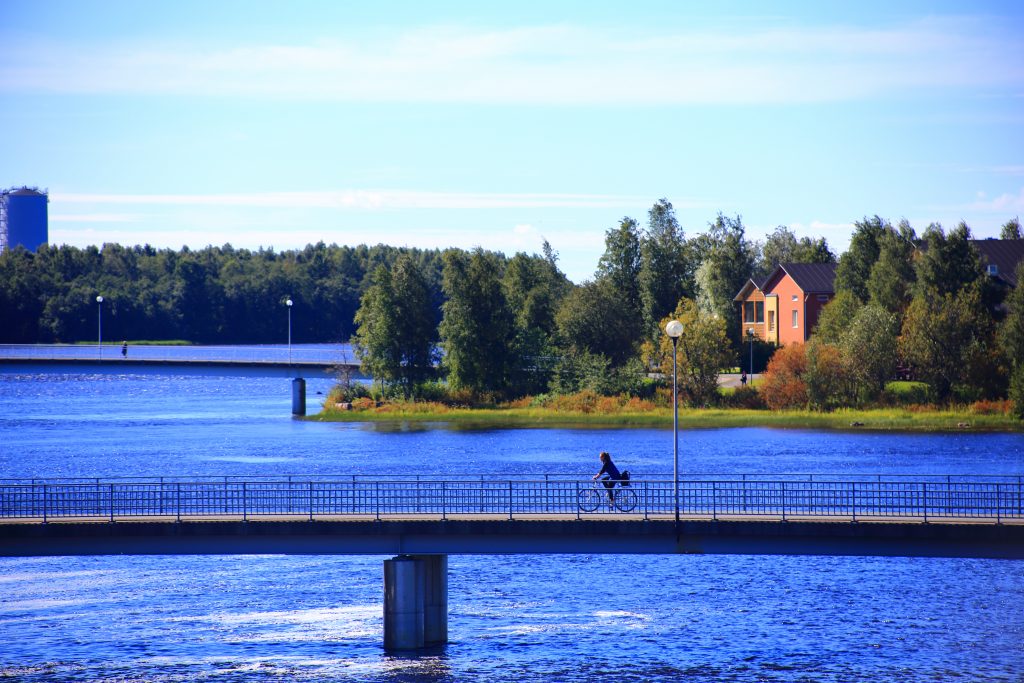 The city carries probably a bit too much of industry close to central area. It doesn't bother me, since I somehow trust in Finnish environment care. But some people, with whom I was exploring the city, told that it bothers them a bit. When talking about the industry I have to mention that there is a large and quite impressive hydroelectric dam, very close to the central area.
I have noticed, that Oulu has wonderful bicycle infrastructure. I also heard that it was awarded as the best city for winter cycling.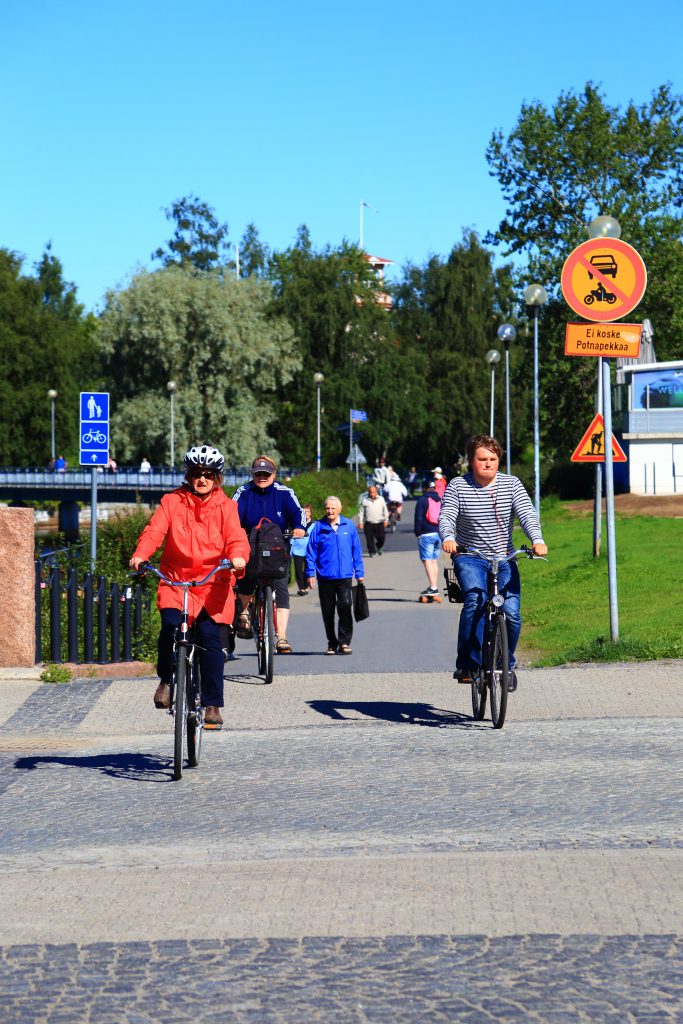 Things to do
"Place of joy"
There is a thin pass with a nice observation spot in the end. They called it "a place of joy". On the way, there is the word "Joy" written in few languages.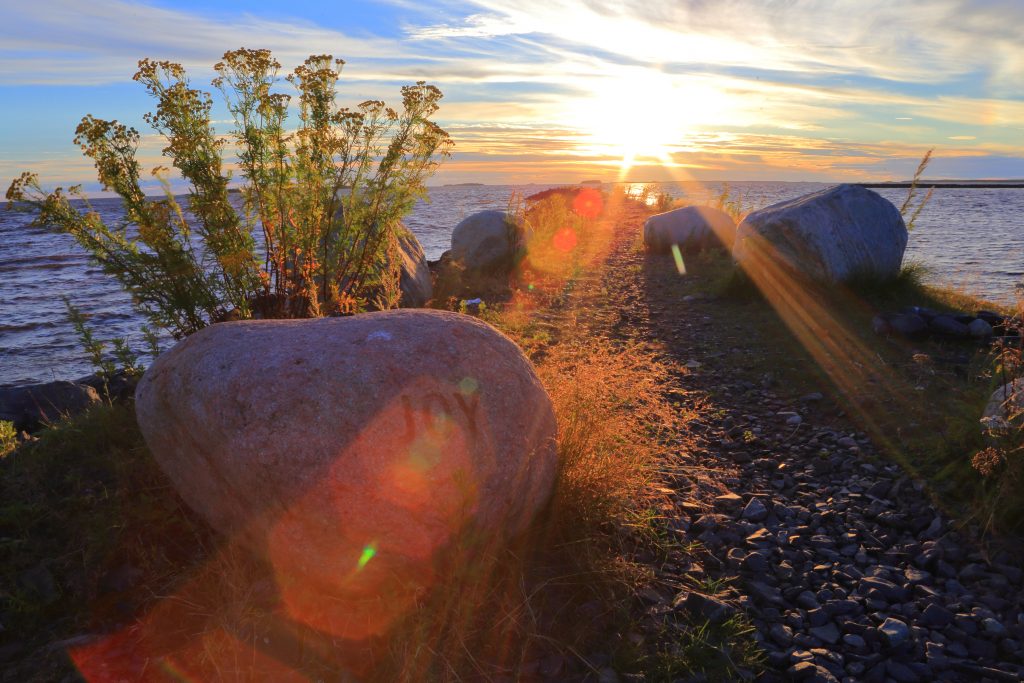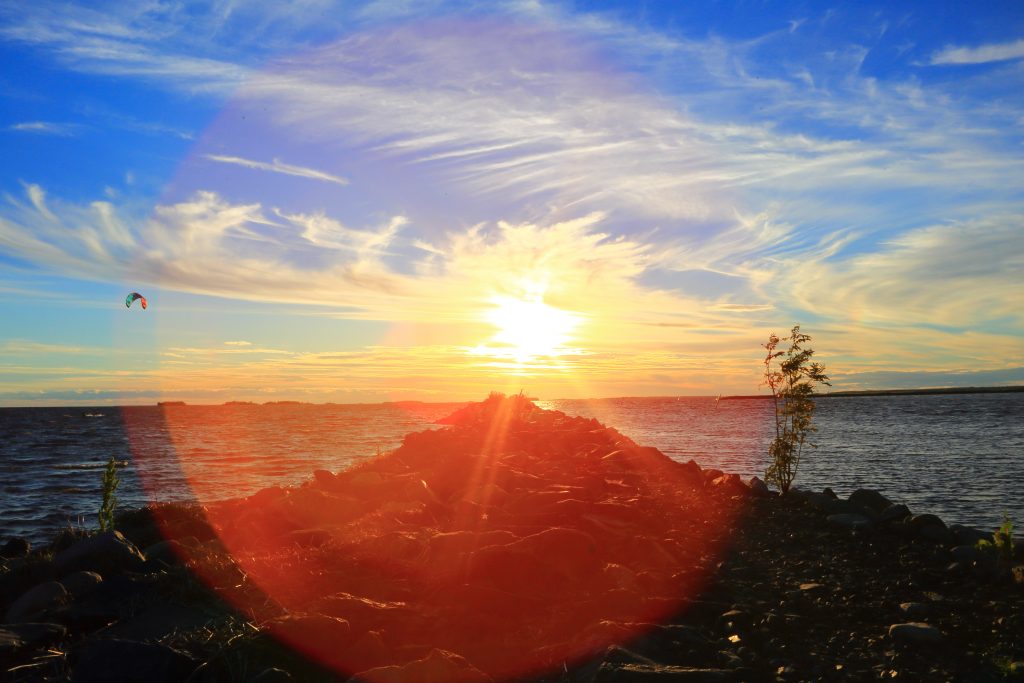 Market square
Visit the biggest market square in Finland and try out some of the local food: traditional berry-rich cosine and fish. In the evening people gather around the shore side to meet the sunset.
Nallikari beach and park
Go to the sand beach at Nallikari, which is close to teh citycenter. Or to a park area next to it, which has few barbecue spots. In summer, if you have the whole day, you can go to Kalajoki. It is considered the best beach in Finland and it is 2 hours ride from Oulu.
Merikoski hydroelectric dam
Get on top of the the dam. Interesting fact is that at the time the dam was built – most of man were gone to war. The dam was largely constructed by women.
History of the region
If you are interested in history of the region, visit Pohjois-Pohjanmaan museum. There you can get to know about the early years trade and about industries of the city.
See old wooden architecture and visit local design shops
There is not a big number of those, but as I told: a little bit of everything in Oulu. They are located on the market square and on the opposite shore at Pikisaari island.
Few more things
There was a group of people in Oulu, presenting camera obscura effect in an interesting way. You get into the building, which has lens in the wall. When your eyes are used to darkness you see the image it projects